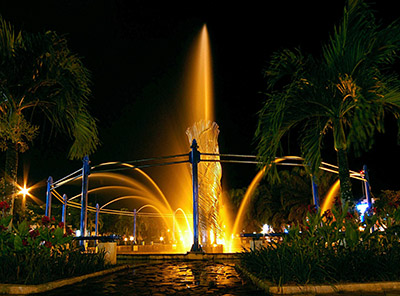 Balikpapan Super Block

One of forefront and leading property in Balikpapan. Located at the city's most prominent road, Jalan Jendral Sudirman. It has an impressive reputation with 14 ha of area integrated with the most popular mall in Balikpapan E Walk Shopping Mall, apartment, Grand Jatra Hotel Balikpapan, shopping centre, office tower, first soho in Balikpapan.

Batu Dinding

It is a great rock formation and view. Ia quiets pleasant surprise with really amazing view, you can see tropical rainforest of Balikpapan on the top of the Batu Dinding. Located in Kilo 45, about 7km to north from Samboja junction. It will take about 4 - 5 km walk or you may rent an Ojek to reach the rock.

The Bangkirai Rainforest Canopy Bridge

It's just over one and half hours drive from Balikpapan - across some really rough roads. From 30 meters high canopy bridge enjoy a quite calm tropical rain forest of Borneo. Find a lot of species animals and some of huge trees during walking along the bridge.